Have your inventory ready when your customers are
The combination of unpredictable customer demand and volatile supply chains has been the downfall of many furniture recently. 
But there is a solution.
Inventory Planner reliably predicts customer demand, telling you exactly what to buy and when to buy it, so you can rapidly adjust to market shifts before it's too late. 
Features for furniture retailers
Forecast accurately, buy confidently
Stay ahead of the curve by knowing exactly which products your customers are likely to buy (and in what quantities). Inventory Planner constantly analyzes demand and trends, then offers reliable buying recommendations (down to the last unit).
Add in flexibility to supply shifts
Avoid excess inventory that arrives at the wrong time and kills cash flow.Take rapid action when lead times change – at SKU, product category, brand, vendor and warehouse level – and. adjust ideal stock cover days for items in short supply. 
Liquidate slow-movers to release cash
The value of a furniture merchant's inventory is often higher than most, which means bigger risk. See the associated cost of overstock, so you can quickly identify cash-drainers and liquidate them to release cash.
Easily plan inventory for assemblies
Get buying recommendations at component level based on reliable demand forecasts. Factor in each component's stock level and supply time, so you always have everything you need on hand.
Optimize your warehouse and shipping container space
When you're buying bulky inventory like furniture, space is a key consideration. Scale your purchase orders to max out warehouse space or weight available in containers, reducing the unit shipping cost of each item.
Cash-boosting metrics
See 200+ meaningful inventory metrics and key marketing data from Google Analytics so you can make profit-boosting decisions (such as when to merchandize items differently).
Plan your purchasing budgets
Ensure you have enough buying budget available. Inventory Planner's Open-to-Buy (OTB) feature lets you plan by month or retail weeks, based on key metrics such as previous years' revenue, expected margins and units (based on retail price). 
Easy multi-location inventory planning
Get forecasts, buying recommendations and warehouse transfer suggestions so you can optimize your inventory levels across multiple locations before ordering new stock.
Time-saving PO management
Save time and money by placing purchase orders directly from your buying recommendations. Pre-set all your supplier information such as currency, minimum order quantity and payment terms so they can be automatically applied.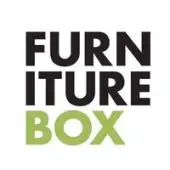 "

Inventory Planner analyzes your data and gives you sales forecasting and buying recommendations that you can actually trust. It's incredible.

"
James Ewens, Head of E-Commerce at FurnitureBox
Faq
Frequently Asked Questions
Inventory Planner is the market-leading inventory planning software that is designed to help retailers, e-commerce brands, wholesalers and manufacturing merchants to make data-driven, profit-boosting inventory purchasing decisions based on reliable customer demand predictions, with different supply patterns factored in.

We support 2,600+ worldwide brands from startups to billion-dollar companies in every industry imaginable – from furniture and homeware to FMCG. 

If your business holds inventory in your own warehouses, brick and mortar stores, or if you use Amazon FBA or 3PLs, and you want to reduce your excess inventory or safety stock ratio while keeping stockout risk low, Inventory Planner is for you. 

Short answer: yes! Longer answer: Inventory Management Systems are useful for tracking goods, but they don't help you forecast demand and plan your inventory purchasing, especially when market trends are rapidly changing and consumer demand is unpredictable. Inventory Planner does.

In a nutshell, if you're using an IMS, but still experiencing out of stock or excess stock issues, you should try Inventory Planner.

To learn more about the difference between an IMS and Inventory Planner, and pick the right system for your business, take a look at this guide.

A virtual demo with one of our pros is the best and fastest way to see exactly how Inventory Planner will work specifically for your businesses, without needing to connect and configure your data yourself.

However, we understand you might prefer to dive straight in and explore for yourself (especially if you're a demand forecasting or inventory planning specialist) so we also offer a 14-day free trial.

We're proud to stand out from the crowd in a number of ways, including…

We're true leaders in our field: Unlike generic inventory softwares, Inventory Planner is a market-leading specialized solution. We started back in 2012 (when inventory planning wasn't even a 'thing'!) and we've spent more than a decade fine-tuning our forecasting and inventory planning models so they get results, even in turbulent times.
Our forecasting is transparent and customizable: We believe you can only make informed decisions when you fully understand your data. With Inventory Planner, you'll know exactly how your forecasting has been calculated (and you can tweak it to suit your needs), so you can take our forecasts and purchasing recommendations and use them to help you meet your goals.
We're always evolving, just like the retail market:

As part of Sage Group, we're able to invest heavily and regularly in our innovation, so we're always a step ahead of our competition when it comes to offering reliable forecasting and intelligent purchasing recommendations, even as markets shift.

There are two options:

Implement and learn the system on your own
Inventory Planner is built to be intuitive, so you can self-implement the system and configure your forecasting strategies if you have experience with forecasting softwares and the bandwidth available.
Faster onboarding, led by us (RECOMMENDED)
If you're looking for optimal time-to-value, we recommend our guided onboarding, led by us. This is the faster and hassle-free way to get set up for success. Our forecasting pros will get you and your team up and running on Inventory Planner quickly (on average within 30 days), including system integrations, data migration, bespoke forecasting strategy configurations, tests and intuitive training. It's the best way to ensure you get the most from Inventory Planner.

Inventory Planner is a scalable solution built to work for businesses of any size, from startups to billion-dollar companies – so there is no SKU limit. 

Plus, with our Data Warehouse Connectors, data from any source can be seamlessly synced with Inventory Planner (which means no siloed data or delayed syncs for businesses with large data sets across various platforms).
It starts with your data
Your inventory and sales data is the foundation on which our accurate forecasting and inventory planning is built on. That's why we've made it easy to seamlessly and securely add it to Inventory Planner.
No matter where you store your data (whether it's your online stores, inventory and order management systems, warehouse management systems, or ERP, EDI, accounting tools and spreadsheets); we'll get you connected so that you get forecasting and inventory buying recommendations that are accurate, reliable and always up-to-date.
See all Integrations