Simple,
Powerful
Reports
Get the in-depth inventory insights you need, without being overwhelmed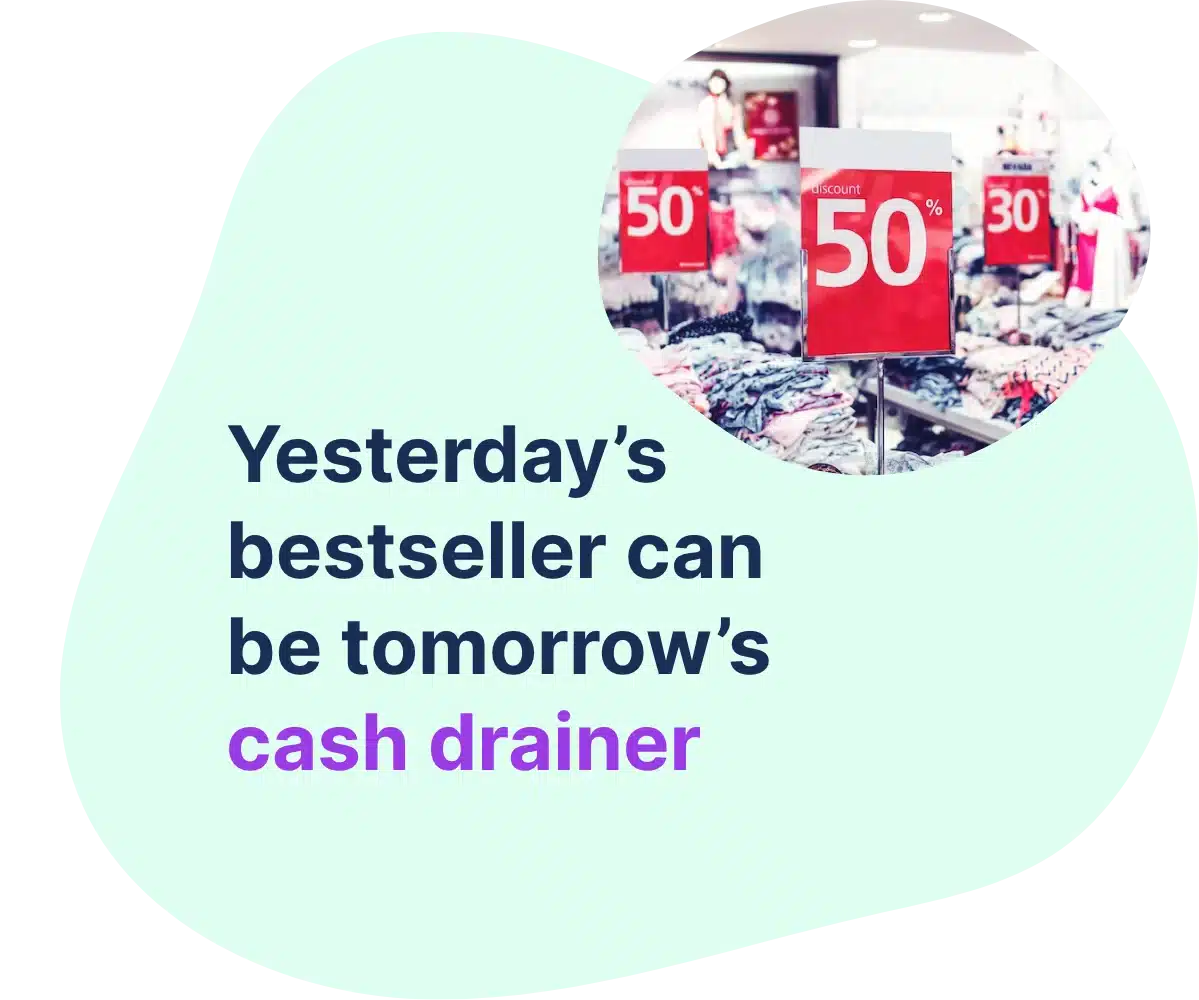 Make fast decisions to future-proof your business
In the current marketplace, yesterday's bestseller can become tomorrow's big flop. To succeed, you need up-to-date reporting and intelligent insights. It's the only way to make decisions based on real trends, not out-of-date ones.
Inventory Planner's reporting automatically adjusts your forecasting and buying recommendations based on the latest data, and offers meaningful metrics that enable fast decisions so you can meet your goals.
Future-Proof Reporting Features
Go beyond the basics
In-depth insights made simple
Merchants often have key product and sales metrics spread across multiple reporting sources, making it difficult to get a complete, reliable understanding of their insights. Inventory Planner is different. It automatically turns all your inventory and sales data into 200+ meaningful metrics with the level of detail you prefer (from warehouse highlights to granular SKU-by-SKU analysis).
Prioritize purchasing to boost sales
Not only does Inventory Planner offer reliable buying recommendations for all your products, it also reveals which items need to be reordered first to boost sales or profit. See the forecasted lost revenue or forecasted lost profit if you delay purchasing (which is super handy when budgets are tight and you need to prioritize your spending).
Understand which items are cash-drainers
If an item isn't selling in line with customer demand, it can be considered overstock – which means you probably have more cash tied up in excess inventory than you think. Inventory Planner highlights your overstocked items alongside the cost of each overstocked item, so you can quickly see which items to liquidate first to release cash.
Optimize your merchandising to boost sales
In addition to 200+ inventory metrics, Inventory Planner also integrates with Google Analytics to take your reporting to the next level. Easily assess a product's page views with its sales performance to understand if it should be merchandised differently on your webstore to drive more sales.
Align your marketing with your forecasting
Signed up an influencer? Planning a big promotion? Use Inventory Planner reporting to identify the best products for promotions and follow its buying recommendations to make sure you'll have enough stock to meet higher demand (this way you'll avoid frustrating your hard-won new customers with out of stock notifications).
Identify trends with flexible periodic comparisons
Compare inventory and sales performance in the most customizable way. Unlike with other tools, you can add as many periods as you like and compare the data in the way you want. For instance, you can compare your weekend sales with weekdays or Easter one year with Christmas the next. It's an invaluable way to get the info you need to adjust your sales strategies and align your human resource.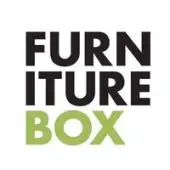 "

The data Inventory Planner has generated for us has been everything, absolutely everything. We couldn't have achieved such growth without it.

"
James Ewens, Head of E-Commerce at Furniturebox
"

Inventory Planner has a huge part to play in that. With the insights and accuracy we receive across each individual item, we can keep making our inventory profitability better and better.

"
Mike Hodgen, Co-Founder at Freedom Rave Wear
"

Before, I was hesitant buying new stock, but now I know when I have enough, and that knowledge is extremely valuable. Having Inventory Planner behind us means that for the first time in my 20 year history, I have the confidence to scale.

"
Danielle Malconian, CEO at Vikki Vi and Plus By Design
Faq
Frequently Asked Questions
Inventory Planner is the market-leading inventory planning software that is designed to help retailers, e-commerce brands, wholesalers and manufacturing merchants to make data-driven, profit-boosting inventory purchasing decisions based on reliable customer demand predictions, with different supply patterns factored in.

We support 2,600+ worldwide brands from startups to billion-dollar companies in every industry imaginable – from apparel and fashion to FMCG. 

If your business holds inventory in your own warehouses, brick and mortar stores, or if you use Amazon FBA or 3PLs, and you want to reduce your excess inventory or safety stock ratio while keeping stockout risk low, Inventory Planner is for you. 

Short answer: yes! Longer answer: Inventory Management Systems are useful for tracking goods, but they don't help you forecast demand and plan your inventory purchasing, especially when market trends are rapidly changing and consumer demand is unpredictable. Inventory Planner does.

In a nutshell, if you're using an IMS, but still experiencing out of stock or excess stock issues, you should try Inventory Planner.

To learn more about the difference between an IMS and Inventory Planner, and pick the right system for your business, take a look at this guide.

A virtual demo with one of our pros is the best and fastest way to see exactly how Inventory Planner will work specifically for your businesses, without needing to connect and configure your data yourself.

However, we understand you might prefer to dive straight in and explore for yourself (especially if you're a demand forecasting or inventory planning specialist) so we also offer a 14-day free trial.

We're proud to stand out from the crowd in a number of ways, including…

We're true leaders in our field: Unlike generic inventory softwares, Inventory Planner is a market-leading specialized solution. We started back in 2012 (when inventory planning wasn't even a 'thing'!) and we've spent more than a decade fine-tuning our forecasting and inventory planning models so they get results, even in turbulent times.
Our forecasting is transparent and customizable: We believe you can only make informed decisions when you fully understand your data. With Inventory Planner, you'll know exactly how your forecasting has been calculated (and you can tweak it to suit your needs), so you can take our forecasts and purchasing recommendations and use them to help you meet your goals.
We're always evolving, just like the retail market:

As part of Sage Group, we're able to invest heavily and regularly in our innovation, so we're always a step ahead of our competition when it comes to offering reliable forecasting and intelligent purchasing recommendations, even as markets shift.

There are two options:

Implement and learn the system on your own
Inventory Planner is built to be intuitive, so you can self-implement the system and configure your forecasting strategies if you have experience with forecasting softwares and the bandwidth available.
Faster onboarding, led by us (RECOMMENDED)
If you're looking for optimal time-to-value, we recommend our guided onboarding, led by us. This is the faster and hassle-free way to get set up for success. Our forecasting pros will get you and your team up and running on Inventory Planner quickly (on average within 30 days), including system integrations, data migration, bespoke forecasting strategy configurations, tests and intuitive training. It's the best way to ensure you get the most from Inventory Planner.

Inventory Planner is a scalable solution built to work for businesses of any size, from startups to billion-dollar companies – so there is no SKU limit. 

Plus, with our Data Warehouse Connectors, data from any source can be seamlessly synced with Inventory Planner (which means no siloed data or delayed syncs for businesses with large data sets across various platforms).
What else can Inventory Planner help me with?
Forecasting
Reliably predict how much you'll sell, even in unpredictable times, so you can make better buying decisions.
Learn more
Purchasing
Know exactly what to buy (and exactly when to buy it) to buy to meet your customer demand, without overbuying.
Learn more